Five Ways Women Can Be Healthier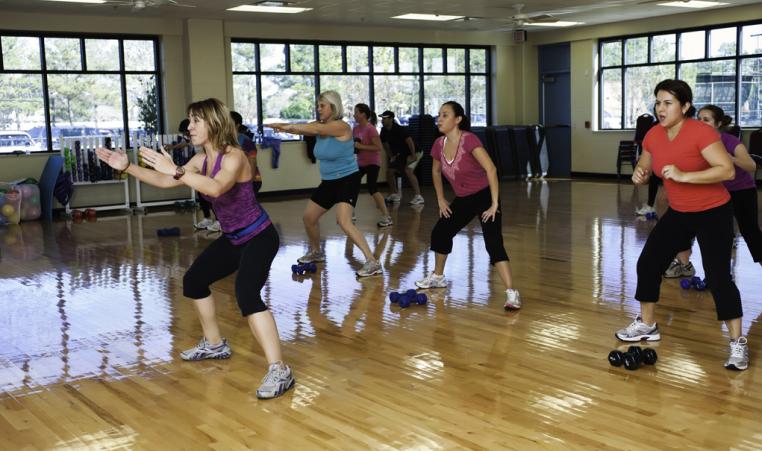 Five Ways Women Can Be Healthier
Women rock. They're moms, grandmothers, wives, best friends, bosses, leaders; they're arguably superheroes. That's why YMCA of the Suncoast wants to celebrate them during National Women's Month. Use these ideas to help the women you care about to be the best versions of themselves.

Make Time:
For many busy women, finding time for self-care is extremely difficult. In fact, it often falls to the bottom of their priority lists. But eating healthy meals and getting regular exercise can keep the "super" in superwoman, so encourage the women in your life to make time for an activity they enjoy, such as a daily walk or run, or group exercise options like Zumba or water aerobics.

Power Up:
Staying fueled is a common concern for all of us. Without sufficient energy, we lose steam. Many women who juggle work and family say they have little time to cook or eat the way they'd like to. Help them make multiple meals on the weekends and store/freeze them to use throughout the week. If you share a kitchen, make sure there's always a pitcher or cold water in the fridge to help them to stay hydrated.

Refill the Tank:
Even superwomen need to recharge their batteries occasionally. But finding time to relax is one the biggest challenges they face. Encourage them to indulge in a massage or hot bath to restore their body and spirit. If they want to blend a little exercise with relaxation, suggest a yoga class.

Share the Super Powers:
Women can be outstanding helpers. The good news is that lending a hand to someone in need can actually boost our energy and sense of well-being. Suggest volunteering opportunities to the women you care about.  You may find that it fills their hearts with appreciation for the good things in their lives, and they might meet other outstanding women along the way.

Boost the Workout:
Most of us benefit from having someone who can help us stay on track with our health. The women in your life might benefit from working with their own personal trainer to push them to be the best they can be. Take the superwomen in your life to YMCA of the Suncoast to check out opportunities to stay happy and healthy.