Greater Ridgecrest YMCA
Hours of Operation
Mon.-Thur. 8 a.m. - 8:30 p.m.
Fri. 8 a.m.- 8 p.m.
Sat. 10 a.m. - 5 p.m.
Sun. Closed
Pool Hours
Mon.- Fri. 3-6:45 p.m.
Sat. 10:30 a.m. - 4:30 p.m.
May 29-Aug. 11
Mon.-Fri. 10:30 a.m. - 6:45 p.m.
Sat. 10:30 a.m. - 4:30 p.m.
Sun. Closed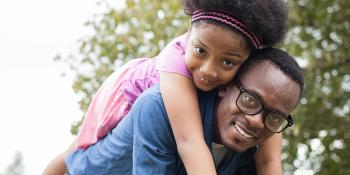 Membership
Practice healthy habits and save.
HELP BUILD A BETTER US!
The Greater Ridgecrest YMCA is located in Largo's Greater Ridgecrest Community. When you join the Y, you belong to a place where: parents find a safe, positive environment for children; families come together and spend quality time with each other; children and teens learn what they can achieve; adults connect with friends and learn how to live healthier lives; communities thrive because neighbors support each other and give back; and we all build relationships that further our sense of belonging. 
What's New at Greater Ridgecrest Y
For more information on the Greater Ridgecrest Branch, please contact:
Brad Barnes, Ex. Director
1801 119th Street North
Largo, FL 33778
727-559-0500