Cruising the Suncoast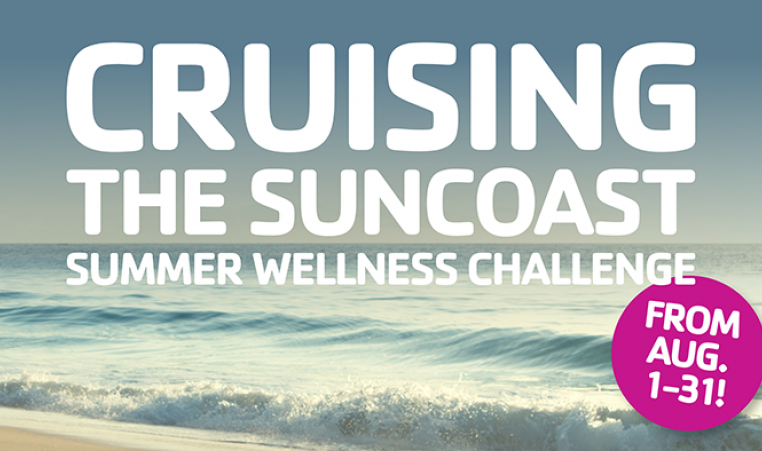 Summer Wellness Challenge
Think of it as a month-long August road trip without having to leave home — or at least, without having to leave your YMCA! You can either go from your nearest landmark to the next one, or to the next… or complete all 171 "miles" of the loop.

Ride a stationary bike, participate in a group exercise class or workout on your own.  Learn more from your Y location's wellness team. All you have to do is get active and participate to Cruise the YMCA of the Suncoast.  A progress chart/leader board at your Y will be displayed to keep up with everyone's progress. 
Trophy for the Y with the most miles 
Prizes for top finishers at each Y
For the top finisher in the YMCA of the Suncoast, a celebratory lunch with our president/CEO, Scott Goyer, and the top finisher's branch executive director 
Participation prizes
Get your progress map and get going!