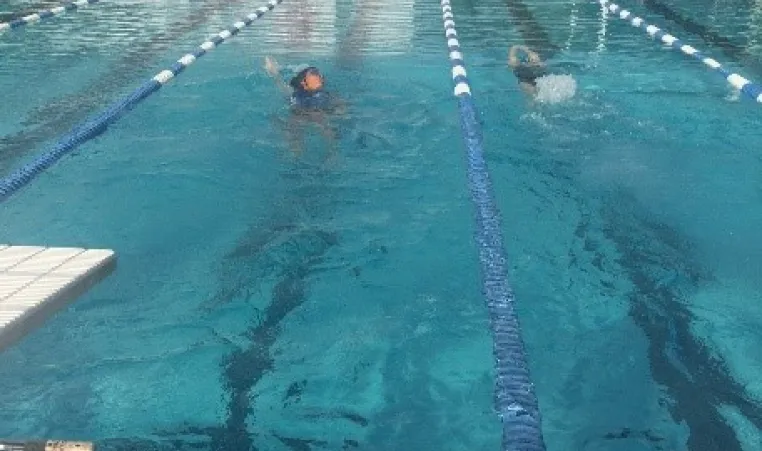 A Place of Solace for Foster Families

Did you know all foster care youth, ages 21 and under, qualify for a free membership at all our Ys in Pinellas, West Pasco, Hernando and Citrus counties?
"Many children and families need a second home. The YMCA of the Suncoast is here for them," says G. Scott Goyer, President & CEO of the YMCA of the Suncoast.

Jarnae Pope, a member of Ridgecrest YMCA for three years is appreciative of the free membership. "This program allows me to bring in the kids without issue, no matter how long they stay with my family," Jarnae explains. "If I had multiple kids come in and out that would be a costly thing to do."
Jarnae involves her foster children in the free swim lessons and attends family events held throughout the year. "Our favorite experience is being a part of the
swim team that actually competes with other swim teams," she says.
The YMCA of the Suncoast is able to open our doors to foster families through a collaboration with Eckerd Kids, Directions for Living, Youth and Family Alternatives, Lutheran Family Services, Kid Central and the Pinellas Community Foundation.

"The YMCA has a positive impact in the lives of my children. It gives them a place we can go to and have fun. It also gives them a place to meet other kids," Jarnae says.
For more information on the Y's Foster Care Memberships, click here or call George Garcia at (727) 461-9622.