Hernando County YMCA Honored to Serve Community for 30 Years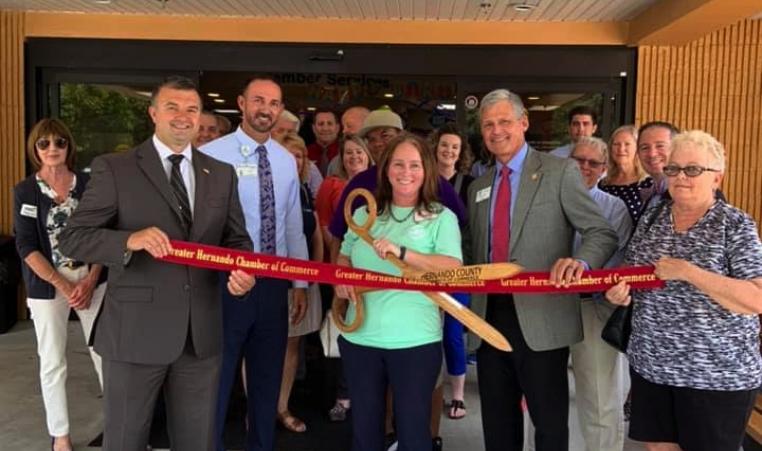 The Hernando County YMCA celebrated a big milestone on June 3, 2019. The branch at 1300 Mariner Boulevard in Spring Hill has been serving the community since 1989.

Juliana "Julie" Andrzejczak has been a member since the very beginning. She moved to Spring Hill in 1988 and was excited to see it being built, especially since it had a pool and she didn't have one at her house. "They didn't have a whole lot," she says. "They had exercise classes and all this other stuff was added on. Every couple of years they added another portion. I was amazed."

To mark its 30 th  anniversary, the Hernando County Y invited the community to take part in a free open house celebration. "It just shows the Y is the hub of many communities. We are here for all. We are a community of the community," says Executive Director Amber Slusser. "I think it's important for people to know we're a non-profit. A lot of people see us as just another gym and we are so much more than that."

Julie described the Y as her second home, especially since she's retired now. "I can't believe I've been here 30 years. It went by so fast. It means I'm 30 years older and I'm pushing 80," she laughs. "That's the scariest part but it keeps me coming back because I meet people that are much older than me and they're still coming back. They still show up. It gets you out of bed and gets you to show up.

That's the key." Her favorite part is still the pool. "It's kind of exciting to go in the evening and swim under the stars," she says. When the Hernando County YMCA opened in 1989, they welcomed more than 900 members during the first year. Since then, the Hernando Y has seen its
membership grow to 13,000, which includes Active Older Adults all the way down to babies who come into the Kid Zone. "We want to continue to service the community for another 30 years and beyond," Amber says. For more information about the Hernando Y, click here.