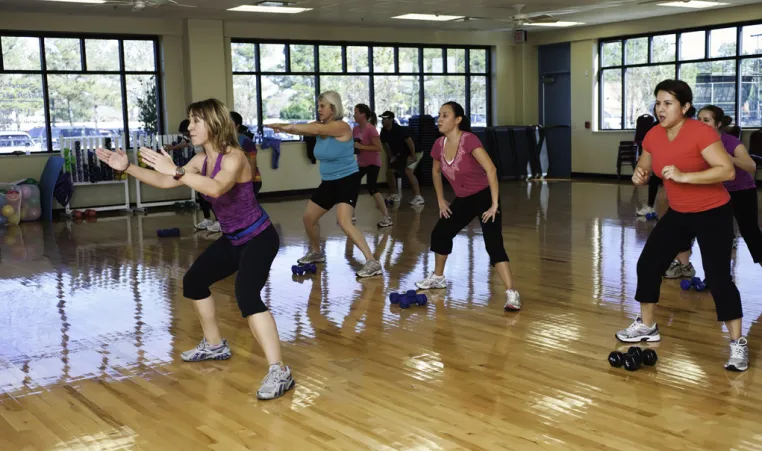 Love is in the air in February. So, what's the best way to show your loved one the depth of your caring? Flowers, candy and a special meal are nice gestures, but short-lived. Why not switch to something long-lasting that really shows you care – something that improves their health and wellbeing. YMCA of the Suncoast has great ideas to ignite the spark this month and beyond.

Sweeten Your Workouts: Exercise doesn't have to be solo; in fact, research shows that exercising with a partner can keep you on track and accountable. Couples and families that exercise together support one another, improve their health and fortify their relationships. When looking for a way to exercise together, consider a Zumba or martial arts class. Think about lifting weights or running together. Or, swim laps and encourage each other to keep going.

Keep Mind and Body Connected: It may be that "decompression" time could be beneficial for your relationship. If that's the case, look at taking a yoga class together to strengthen your mind, body and spirit, or sign up for a massage to work out all the daily stress.

Try Heartfelt Involvement: One of the greatest gifts you can give yourself and your loved one is occupying the kids productively. When kids are happy and busy, family life is more positive for everyone. Maybe it's time to sign the kids up for a swim class or afterschool program, and while they're occupied with fun, take a break together or jump on a treadmill and raise your heart rate.

Love a Leader: Giving your teen the opportunity to succeed as a leader is a great way to express your love. Look for opportunities to help your son or daughter build character through community activities or volunteering and watch them grow.

Take Time Away: Even when the kids are happily engaged and parents are exercising and caring for themselves, a little time away from family may still be a great way to recharge and stay healthy. Date nights or nights out with friends can fill your spirit and be good for your health. To make sure you can enjoy your time out, find a parents' night out program from a church or local organization so you know the kids will be entertained and safe. YMCA of the Suncoast wishes you good health and rewarding relationships this month and beyond.