Holiday Message from Our President/CEO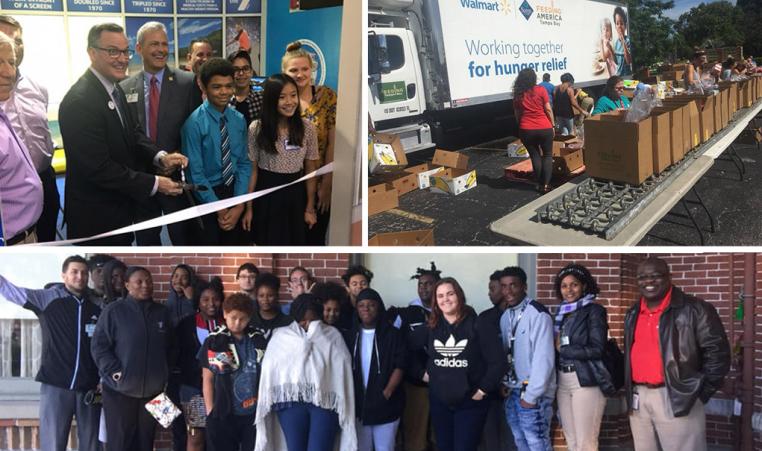 Dear YMCA Members: On behalf of the YMCA of the Suncoast, I want to take this opportunity to wish you a Merry Christmas, a joyous Holiday Season and Happy New Year. THANK YOU to our members and volunteers for being a member of our Y family.
Your Y continues to be a leader in strengthening the foundation of the community. We are a cause-driven, charitable organization for youth development, healthy living, and philanthropy and volunteerism.
These focus areas embody all of our work and deliver on our Mission: To put Christian principles into practice through programs that build healthy spirit, mind, and body for all.
The YMCA of the Suncoast had an exciting year in 2018. At this time of the year the smile and laughter of children bring out our Christmas spirit.
Fortunately for the Y, we enjoy that laughter all year long in programs like our Bridging the Achievement Gap (BTAG) program at the Greater Ridgecrest YMCA. In the latter part of the year, the Greater Ridgecrest YMCA was named the Small Business Partner of the Year by the Pinellas Education Foundation.
"This program has helped me; I have changed a lot being here." - Gina an 11th grade student from Largo High School.
Gina is just one of 253 students since 2016 that have graduated the BTAG program.  The Y has provided her with academic and career guidance. We are committed to closing the cycle of poverty with our educational programs.
During the summer, along with the Greater St. Petersburg YMCA, we joined the Pinellas Education Foundation in cutting the ribbon on our new YMCA storefront at the Pinellas Education Foundation's Finance Park.
Finance Park serves 10,000 students annually, with an emphasis on applying math and decision-making skills to manage a household budget. Students are also encouraged to explore industry-specific career information (like the Y) available at the facility, inspiring the eighth-grade students to explore options for their future.
Helping every child live to their fullest God-given potential is a goal of the YMCA of the Suncoast. It's also our role to keep everyone safe around water.
In 2018, we joined four other YMCA Associations and the Florida Blue Foundation for a new "Safety Around Water" awareness campaign.
The Y and the Florida Blue Foundation believe teaching children how to be safe around water is not a luxury; it is a necessity.  We'll have more lessons and courses starting in the Spring of 2019. 
The Hernando County YMCA hosted a Foster Field Day event in August serving about 40 foster families. This is an extension of our program in Pinellas County that was already serving as many as 200 foster children and their families.
In addition, the Hernando Y served more than 2,400 families throughout the year thanks to our partnership with Feeding Tampa Bay and their mobile food truck. 
These are just a handful of accomplishments and partnerships that were created in 2018.
In 2019, the Y will once again renew our commitment to make sure all people have the opportunity to reach their full potential- for a better us!
I urge you to stay in contact and communicate with us, in person, at our locations, online and via social media.
THANK YOU for being a member of our Y family and may God continue to bless you and your family during this holiday season.
In Service,
G. Scott Goyer
President/CEO, YMCA of the SUNCOAST