Don't miss these Summer Sensations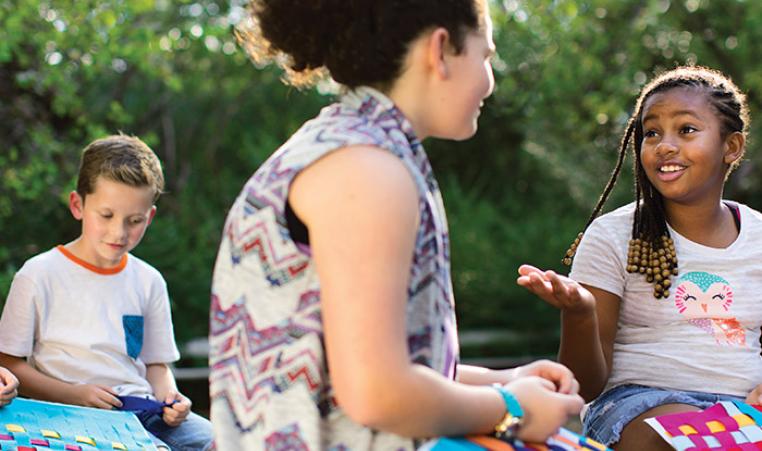 Kids are eager to burst through their school doors to enjoy a long and leisurely summer. But as every mom and dad knows, without plenty of planning, a great summer can turn tedious. Before a chorus of "We're bored" erupts in your house, take a few moments to find some sensational summer activities to keep everybody happy and healthy.
Say "Yes" to Camp: Summer camp is designed to excite and entertain your kids, so they come home in good spirits and are ready for bed at the end of the day. Good camps offer a variety of activities to appeal to all ages and interests. Day camps should include arts, sports, swimming, and field trips. Specialty camps, or theme camps, should have knowledgeable staff and a range of activities related to a specific theme so kids learn and grow from their experience. Facilities should be clean, safe and well-staffed with friendly faces.
Teen Scene: For teenagers, summer can be a tough time to find enjoyable activities to keep busy. Why not get your teens ready to earn a little money by having them pursue a lifesaving certification? With summer being the time for water play, and May being National Water Safety month, learning an important skill such as lifesaving could be an ideal chance for teens to take on some responsibility.
Summer Classes: The school year is busy, which means kids (and parents) often don't have enough time to pursue their side interests. Summer is the perfect time to take classes and delve into activities that you've been thinking about all year. Check out art or dance classes, karate or swim lessons for the kids. And for mom and dad, how about finally taking the spin class you've wanted to try or connecting mind, body, and spirit with a little yoga?
Pool Play: If ever there was a great time for water sports, water parks, or swimming lessons, it's summer. With the sun scorching, a dip in cool, clear pool is the ideal way to relax. If the kids like swimming, consider lessons or even swim teams. If the pool is for family time, look for community pool or water park to enjoy the day together.
Visit ymcasuncoast.org to learn more about summer fun that will keep your family happy, healthy and safe in the coming months.