Celebrate Girl Power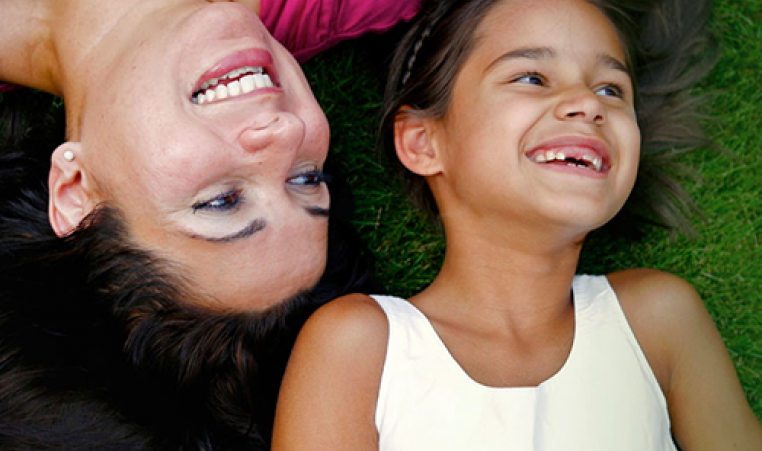 May is traditionally the month that we take time to celebrate mothers and other important women in our lives.  What better way to do that than to encourage the women and girls in your life to relax, get healthy, and feel beautiful inside and out. At the YMCA of the Suncoast we encourage you to use these tips in any month to be the healthiest and happiest you can be.
Relax and Rejuvenate: First on the list is finding all important me-time. Juggling busy work schedules and families can sap anyone's energy, but especially multi-tasking females. It's essential that they carve out time for exercise and relaxation. Yoga is the perfect combination of both, allowing for time to breathe and find inner peace while offering a good workout. Look for classes at studios, recreations centers, and your local YMCA.
Together Time: For many women and girls, spending time with other females helps them decompress and laugh. So, why not schedule a lunch date for the ladies, or better yet, encourage the women in your life to sign up for a class together. For instance, sign them up for a team sport where they can make new friends, have fun and get some exercise, too. Whatever you choose, make sure find activities that will leave time for laughter and connection without any added pressures.
Treat Someone (or Yourself!): A little pampering can go a long way for busy women, boosting their spirits and helping their inner beauty shine. Plan a day at the beach for walking, relaxing and enjoying the sun, surf and sand. Schedule a spa treatment or book a massage.
Work Out: Ask any working woman or busy mom, and they'll tell you how hard it is to find the time to exercise. Yet, exercise is key for helping these on-the-go girls keep up their energy and spirits. So, browse the options at your local recreation center or YMCA and commit to an exercise activity that will improve health while being fun. Consider cycling, martial arts or a little dance action with Zumba.
Express Yourself: Sometimes, women just need to express themselves. Doing so can help them relax, laugh and build self-confidence. For the girls, check out Glamour Camps where self-care includes building self-esteem. For women and teens, consider an art class such as drawing, painting or pottery—something that lets participants convey who they are to the world. You never know, the women in your life might find a hidden talent or a lifelong passion to enjoy.