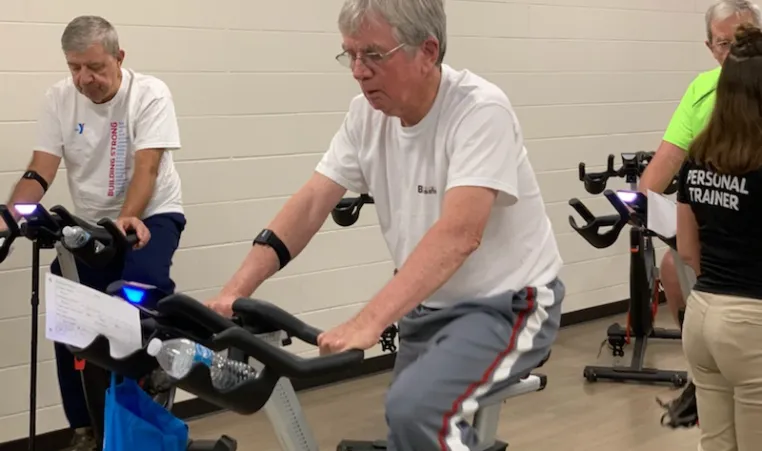 The YMCA of the Suncoast in Clearwater is now offering a free community program proven to help those with Parkinson's disease at its Citrus Memorial Health Foundation YMCA and Greater Palm Harbor YMCA locations. 
"The Pedaling for Parkinson's Program uses our indoor, stationary cycling bicycles to allow participants to pedal at a high speed for small bursts of time. Research shows that doing this three times per week can forestall the progression of the disease and alleviate symptoms," said Summer Cruff, YMCA of the Suncoast, Director of Community Integrated Health Programs. "It is done in a group environment with a motivating instructor and great music. We hope participants will see the great benefits of the program and make some new friends along the way."
The Citrus Y, 4127 West Norvell Bryant Highway, Lecanto, kicked off the program on December 9th. The class meets Mondays, Wednesday and Fridays from 1-2pm. The program is free for 8 weeks to both members and non-members. 
The Greater Palm Harbor Y, 1600 16th St. Palm Harbor, will start the program February 4th on Tuesdays, Thursdays, and Fridays from 10:40am-11:40am. The program is free for 8 weeks to both members and non-members. 
For more information about the program, e-mail Summer Cruff at scruff@suncoastymca.org. To sign up, call or e-mail Tracy Joyner (Citrus Y) at 352-500-9622, or Ginny Lisle (Greater Palm Harbor Y) at 727-787-9622, glisle@suncoastymca.org.