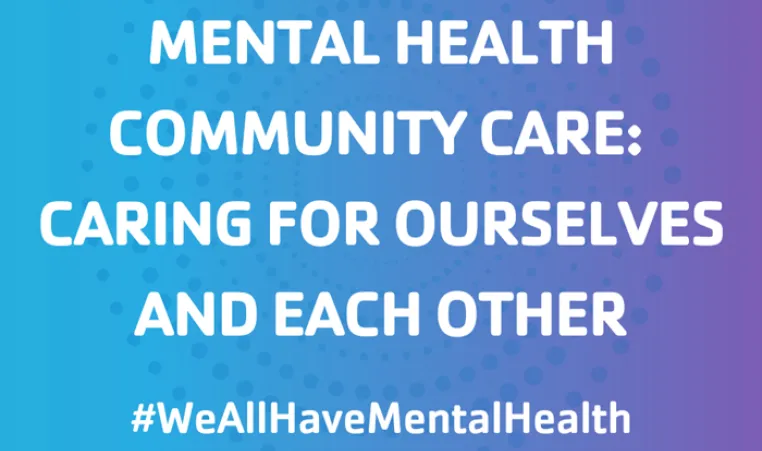 As we wrap up May, which is Mental Health Awareness Month, we remind all our YMCA Suncoast family – mental health is a year-round priority for us. We are happy to be a hub – something for everyone whether it is exercising, childcare, teen activities and so much more.

Mental Health Awareness Month has been observed in the U.S. since 1949. At the Suncoast Y, "having a healthy spirit, mind and body has been a part of our mission since we were founded," notes Summer Cruff, YMCA of the Suncoast's VP of Healthy Living.

"Now more than ever, we recognize the value of mental well-being for those in our community. Through programs that bring seniors together and combat social isolation, teen talks focused on the importance of mental well-being, partnerships with stakeholders and experts in mental health and focusing on the mental health of our staff, the YMCA of the Suncoast is committed to making a difference."

Suncoast staff has also been given the opportunity to train on Youth Mental Health and First Aid. Starting next month, the two-day course features a three-year certification. Participants "learn how to help an adolescent (age 12-18) who may be experiencing a mental health or addictions challenge or is in crisis. This course is designed for adults who regularly interact with young people, including parents, family members, caregivers, teachers, school staff, peers, neighbors, health and human services workers, and other caring citizens."

G. Scott Goyer, President & CEO speaks to the importance of the initiative.

"One of the focuses of our strategic plan set forth by the Board of Directors is mental well-being. Our goal is to help improve the mental well-being of our community and our staff. This is critical work as we meet the Mission of our YMCA and serve the needs of our Suncoast family."

All staff also have access to YMCA 360 where everyone can find classes on meditation and stress reduction.
 
Published Friday, May 26, 2023.