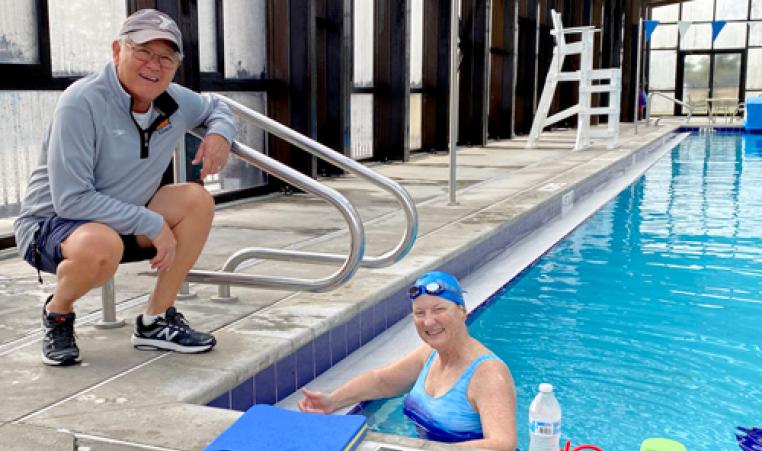 Sue Messer and her instructor, Tas Pepito, at the Citrus Memorial Health Foundation YMCA pool.

Swimming at the Y helps people thrive — in and out of the water. Swim lessons provide kids, teens and adults with the opportunity to set goals and achieve success, learn water safety and enjoy swimming as a form of exercise. Through swimming lessons, swim teams, lap swimming and more, the YMCA of the Suncoast provides a safe environment for swimmers of all ages and abilities.

"I started with Masters Swim a few months before COVID-19 closed the YMCA. I had no experience with swimming laps in this fashion but always wanted to learn. I was very much a beginner. I then joined back with the team but only for three classes in September. Returning in November, I was disappointed to learn I could not make the team schedule," says Citrus Memorial Health Foundation Y Member Sue Messer. "I joined the Y just to continue swimming and it was suggested to me that I could take private lessons. I have had eight to nine lessons and I'm so excited for my progress. I've learned all four strokes and how to do flip turns. I don't know where this will take me but I'm having the best time fulfilling a desire that I've had for many years."

Masters Swim is a blend of fitness and competitive swimming for adults 18 and older. The structured workouts use techniques of interval training with a focus on fun, fitness and friendship. Learn more about all YMCA of Suncoast swim programs.