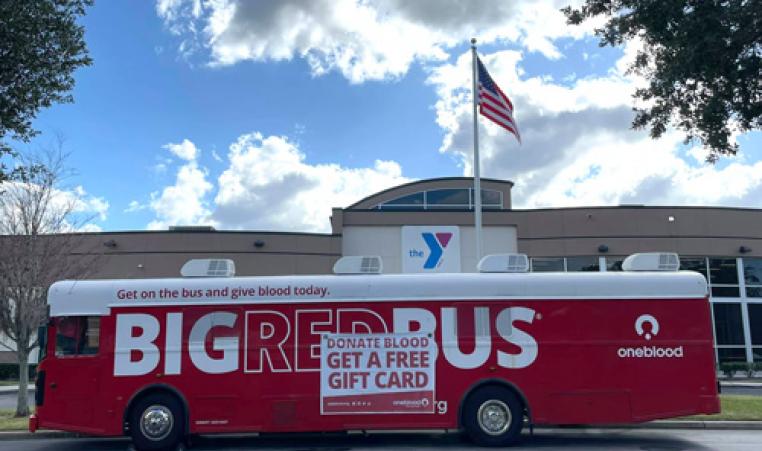 The Greater Palm Harbor YMCA was one of nearly 20 Ys to host a blood drive in partnership with OneBlood.

For the 5th time since the beginning of the pandemic, the YMCAs of Tampa Bay hosted blood drives in partnership with OneBlood and LifeSouth Community Blood Centers.

On February 8th, OneBlood saw 115 donors in Hillsborough, Pinellas and Pasco counties, helping save the lives of 345 patients in the surrounding hospitals. LifeSouth saw 34 donors, saving 102 lives in Citrus and Hernando counties.

Amid coronavirus concerns, many organizations are experiencing fewer blood donations due to the cancellation of blood drives and the temporary shutdown of facilities.

In difficult times, the Y pivots in response to community needs, and finds ways to use our resources to offer solutions and help our neighbors by continuing to hold outreach events like this and the YMCA of the Suncoast is proud to continue these efforts for as long as needed.

Another community blood drive is planned for April 23.