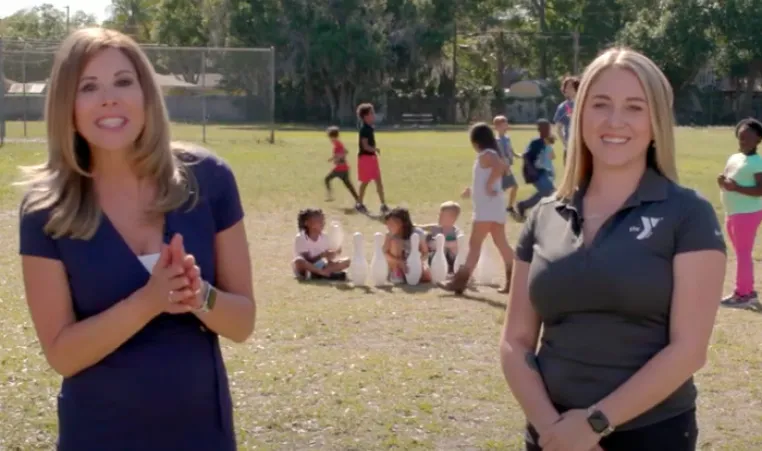 YMCA's Alexa Hartstock and Gayle Guyardo from Bloom TV engage in a meaningful discussion about working for the Y and the importance of working with children.

"There's nothing better than going to work and getting to play all day," states Alexa Hartstock, YMCA Youth Development Program Director at Frontier Elementary School. 

Alexa's passion for working with children stems from her time in a YMCA leadership club and an internship at the Y. Upon graduating college, Alexa knew she wanted to pursue a career in youth development at the Y. 
 

Today the mom of three knows firsthand that her day doesn't always end when her children get out of school–in fact, her day is just beginning. Alexa joined our YMCA of the Suncoast staff two years ago and focuses on nurturing the 70+ children in after school care by providing a safe and healthy place for them to learn, grow and thrive. 

Alexa and her team work to develop healthy, trusting relationships and build self-reliance through the Y's core values: caring, honesty, respect and responsibility. Children in grades K-5 are eligible to attend our Before and After School Care. During the program, students will engage in academic enrichment and homework assistance, structured outdoor activities, hands-on, engaging indoor activities, stimulating arts and crafts and free healthy snacks. 

Learn more and sign up for Before and After School Care. 

Join Alexa in an exciting career of play and fun and check out open positions at the Y. We're currently hiring youth development specialists for next school year, camp counselors, lifeguards, bus drivers and more!