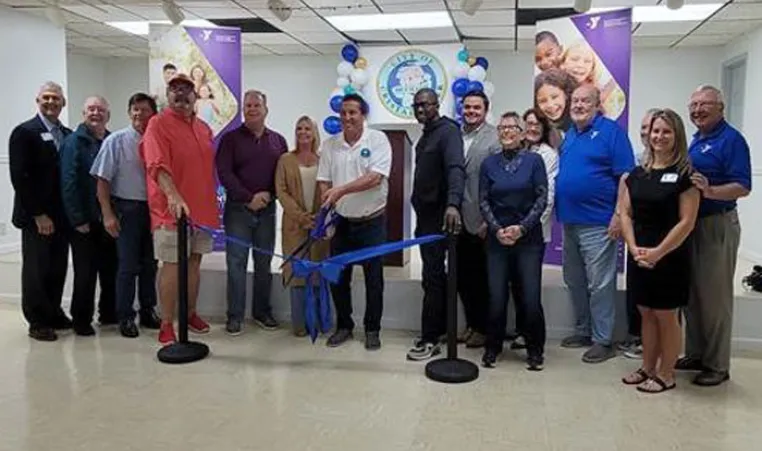 The Crystal River City Council and YMCA staff smile for a photo at the YMCA Crystal River Community Engagement Center ribbon-cutting ceremony.

It's official – the ribbon has been cut, the press has shared our stories and we are welcoming the families of Crystal River into our long-awaited Crystal River YMCA Community Engagement Center.

We are proud to offer a nurturing environment for children and their parents to learn and bond, a safe and engaging space for teens to hang out and workout studios for active older adults to exercise and participate in group fitness classes.

Through our united community, we were able to move into the freshly renovated facility at LeGrone Park, which the Crystal River City Council graciously gave to the YMCA for a five-year, no-cost lease contract. In addition, the City of Crystal River led the efforts in fixing the building's roof, air-conditioning and allotted $20,000 for the faulty climate controls.

City Councilman Ken Brown told the Citrus County Chronicle, "This was not a singular effort, there were a lot of folks involved. I'm so pleased with what the Y's doing thus far!"

We understand there is a great need for a Community Center in The City of Crystal River and are proud to be a resource for the individuals who reside in the county. Find a YMCA of the Suncoast location near you!