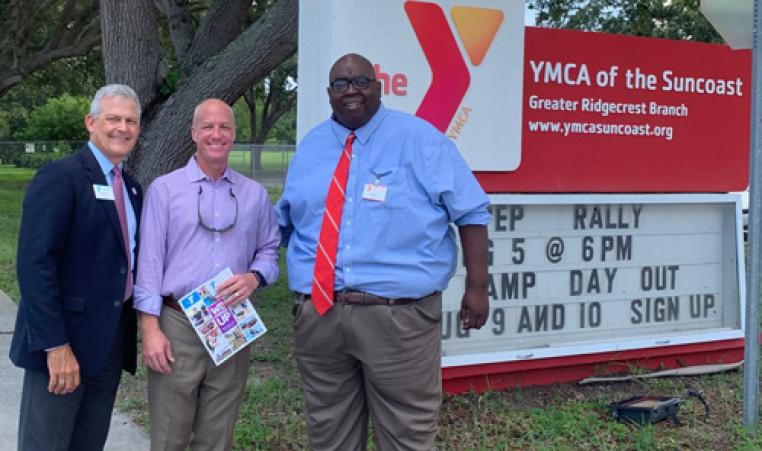 State Representative DiCeglie stopped by the Greater Ridgecrest YMCA to see the great impact the Y is making in the community.

The Y does great things in the community and we're always excited when we get to share our work with the elected officials who support our programs. 

State funding supports several Y programs on an annual basis – including Youth & Government, Y Reads and a partnership with USF for Youth & Government Students (which allows students to earn college credits for participating in the program).

"It is great when we go see them in Tallahassee, but they are busy and it's hard to get their attention for more than a few minutes. Legislators are home right now and so the month of August is dedicated to building relationships with them in their districts," explains Shannon Sprowls, Vice President of Healthy Living. 

Thank you to all to all the public officials who took the time to either met with us or stopped by one of our Y's to see the impact we have on our communities.