Citrus County Youth Triathlon 2018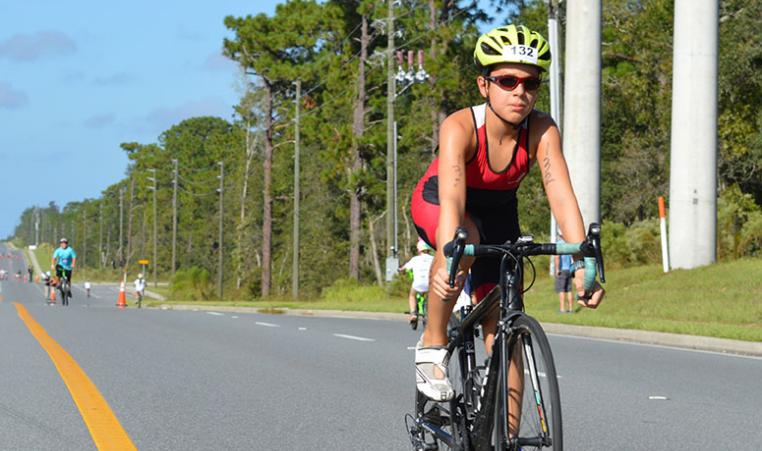 Kids Start Training for 2018
The Citrus County Memorial Health Foundation YMCA will be hosting a youth triathlon on October 7, 2018. Kids can swim, bike and run their way around the YMCA campus for a fun fitness challenge. Sponsorship opportunities still available.
FEE: $25-$95 (sign up early - rates will increase closer to race week)
SCHEDULE: Check-In, Race Registration on Saturday, October 6, 3-6 p.m.

Race Day- Sunday, October 7: Senior division will swim 200 yards, 3 mile bike and 1 mile run. Junior division will swim 100 yards, 1 ½ mile bike and ½ mile run.
CATEGORIES

Junior A Division (Born 2010-13)
Junior B Division (Born 2008-09)
Senior A Division (Born 2006-07)
Senior B Division (Born 2003-05)
START TIMES
Race Day Tentative Schedule
7:45 a.m.: Senior Pre-Race Meeting (Mandatory)
8 a.m.: Senior A Starts (Born 2005-2006)
8:20 a.m.: Senior B Starts (Born 2002-2004)
9 a.m.: Senior Awards Ceremony
9 a.m.: Junior Parking Access & Check-in Opens
9:45 a.m.: Junior Pre-Race Meeting (Mandatory)
10: a.m.: Junior A Starts (2009-2012)
10:45 a.m.: Junior B Starts (2007-2008)
11:30 a.m.: Junior Awards Ceremony (time is approximate)
Athletes are required to bring a swimsuit, goggles, running shoes, bicycle and helmet to participate. All participants will receive an event T-shirt, goodie bag and participation medal.
The triathlon is a USAT sanctioned event. Proof of USAT membership is required. Participants do not have to be members of the Y for the triathlon or the training.
LEARN MORE: Contact Sara Bargiel at 352 500 YMCA or sbargiel@suncoastymca.org.