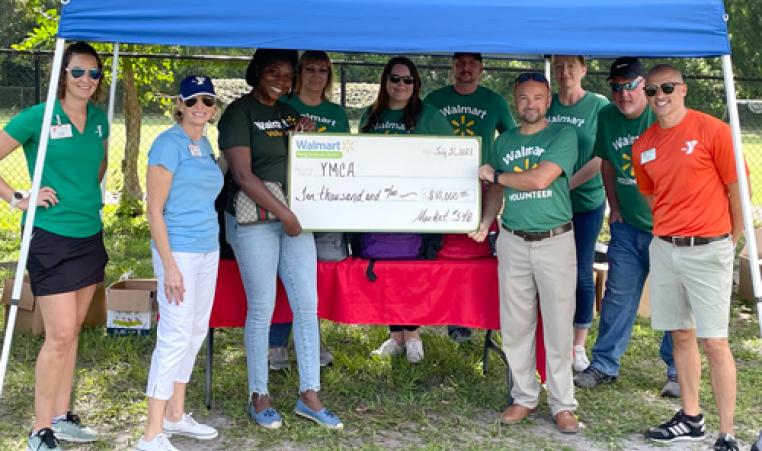 YMCA of the Suncoast leaders teamed up with Walmart volunteers to accept the check presentation and distribute backpacks and school supplies.

Thanks to a grant from Walmart Neighborhood Markets, the YMCA was able to give away 200 backpacks filled with much needed school supplies and some goodies to underserved children in the Clearwater area. 

Walmart Neighborhood Markets stuffed 200 backpacks with the education essentials kids need for school. 
  
"The goal was to keep it simple and not create a big event but simply to just provide the needed backpacks and school supplies to these underserved families," says Randy McElwain Nilsson, Vice President of Membership & Corporate Partners YMCA of the Suncoast.

Not only did Walmart managers work together to fill each backpack, they even came to help distribute the backpacks to all those families who needed our help. 

Thank you, Walmart Neighborhood Markets for your generous donation and support!