High Point YMCA
Hours of Operation
Mon - Fri. 9 a.m. - 8:30 p.m.
Sat.  10 a.m. - 5 p.m.
Sun. Closed
Pool Hours
Pool is Open. Hours vary based on Swim Lessons and Open Swim. Please call.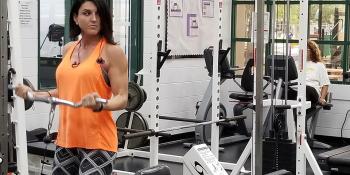 Membership
Practice healthy habits and save.
HELP BUILD A BETTER US!
High Point is playing a key role in the redevelopment in the Clearwater community, offering an array of programs like our free Ready to Learn and Play program and the growing Early Learning Center. 
When you join the Y, you belong to a place where: parents find a safe, positive environment for children; families come together and spend quality time with each other; children and teens learn what they can achieve; adults connect with friends and learn how to live healthier lives; communities thrive because neighbors support each other and give back; and we all build relationships that further our sense of belonging. 

For more information on High Point YMCA, please contact:

Brad Barnes
Executive Director
5345 Laurel Place
Clearwater, FL 33760
727 507 9622
email
Latest news and programs from the Y