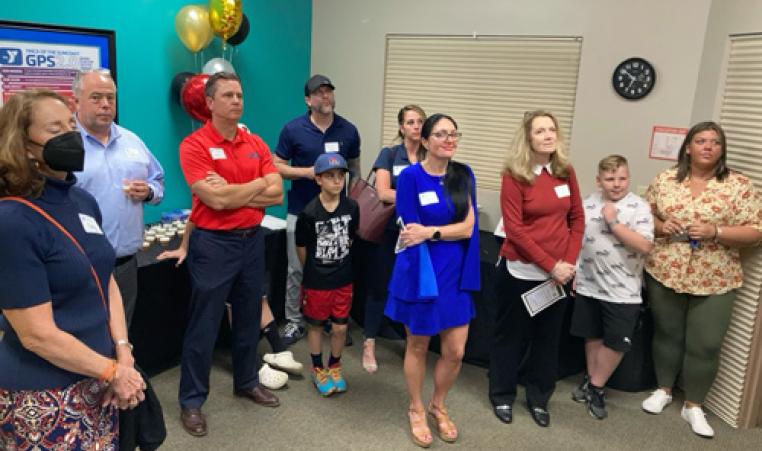 Attendees listen to a presentation during the Greater Palm Harbor's YGive fundraiser.

The Greater Palm Harbor YMCA's annual YGive Showcase offered a unique approach to attendees looking to learn more about the work of the Y in the community. The event, offered as a way to celebrate and appreciate past, present and future donors, was held as a "progressive style dinner" for attendees. 

Members of Greater Palm Harbor YMCA's Teen Leaders program greeted guests and led them on a tour of the branch. At each stop along the way, attendees had a chance to learn more about how the Greater Palm Harbor YMCA is an integral part of the community. Conversations focused on the YMCA's commitment to nurturing the potential of every child and helping families thrive, empowering teens to lead inspired and successful lives, the Y's connection to offering wellness support to all ages, and Greater Palm Harbors efforts around water safety and drowning prevention. 

Each stop included appetizers and unique mocktails for guests to enjoy. The evening ended with a dinner on the pool deck and live performances from the Palm Harbor Middle School Band and the Palm Harbor University High School A Capella Chorus. 

Wendy Orange, Greater Palm Harbor YMCA's Business Manager says, "This event was a fantastic way to show off our impact in the community and share with future donors how they can become involved."  

Through donor support, the Greater Palm Harbor YMCA was able to provide $140,000 in financial assistance in 2021 to individuals in families and the community.