Freedom Run at the Hernando YMCA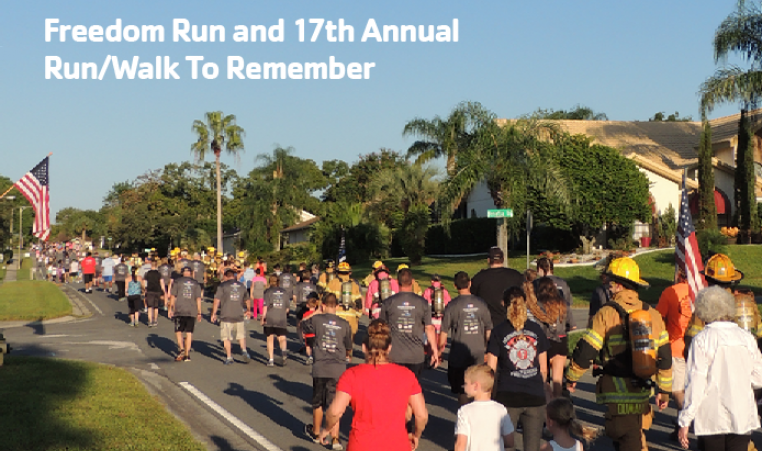 The Freedom Run and the 17th Annual Run to Remember events are scheduled for Saturday, September 8, and Tuesday, September 11. This event celebrates the heroes of September 11, 2001. 

Th Freedom Run is the Hernando YMCA's annual 5K/1-mile walk! There will be food, music and family activities after the race, until 11 a.m. On Tuesday, September 11, at 6:30 a.m. participants can run or walk as a group in remembrance of the terrorist attacks. This is an informal remembrance and prayer time. 
Both events are free and open to the community. 

Purchase a commemorative t-shirt for $15. Just contact the Y. 
Here's some highlights from the 2014 Run to Remember. 
This is just one example of how Y's across the nation will remember and honor those that gave the ultimate sacrifice for freedom on September 11, 2001.

To obtain more information please contact Amber Slusser at aslusser@suncoastymca.org or call 352 688-9622.