Palm Harbor Kids' Triathlon Rescheduled
Event Date is now September 24
The Greater Palm Harbor YMCA annual Kids' Triathlon "Swim, Bike, Run for Freedom" presented by Florida Hospital North Pinellas has been postponed to Sunday, September 24, 2017. 
The opening ceremonies are dedicated to all those who served our country and especially to those heroes who perished on September 11, 2001.
The Greater Palm Harbor YMCA sets up a safe course that is perfect for a kid's first triathlon.
Transition for this event opens at 6 a.m. The distances for the event:
Ages 5-6, 25 yard swim, 1/2 mile bike and ¼ mile run
Ages 7-10, 100 yard swim, 2 mile bike and ½ mile run
Ages 11-15, 200 yard swim, 4 mile bike and 1 mile run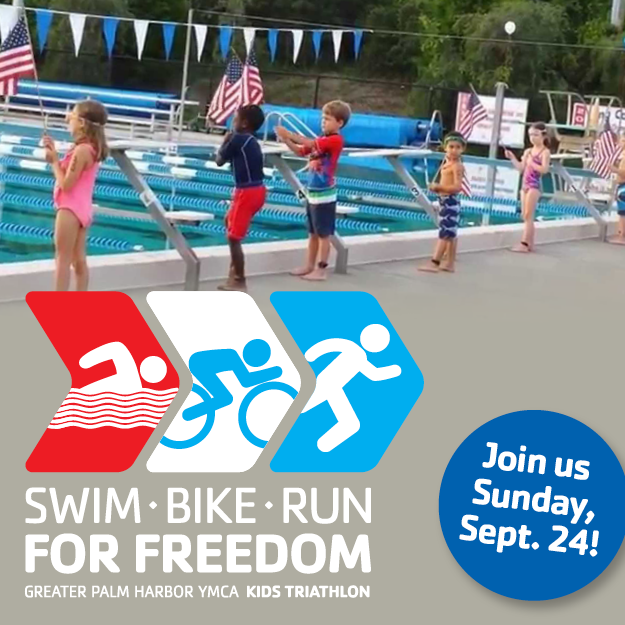 The triathlon is sanctioned by USAT. Please show proof of USAT Youth Membership to compete. 
Packet pick up at the Greater Palm Harbor YMCA is scheduled for Friday, September 22, 6-8 p.m., and Saturday, September 23, 3-5 p.m.

For more information or to volunteer for this year's triathlon call 727 787 9622.