Holiday Gift Guide for Health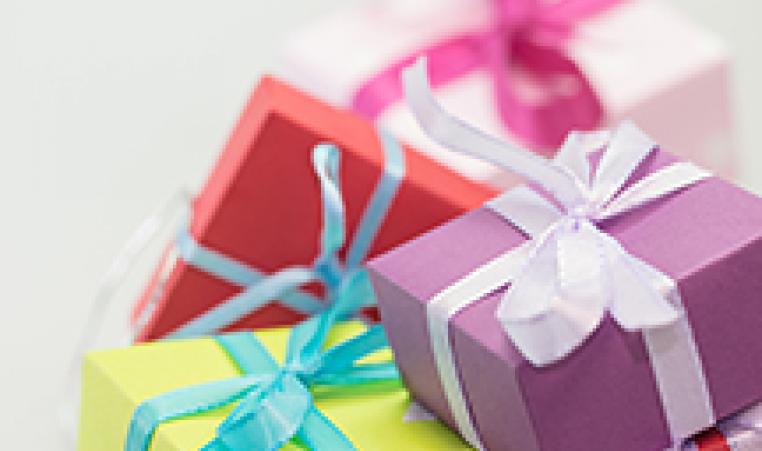 You've got a list and you're checking it twice, but you're still stuck on what to get for everyone. How about giving good health this year? After all, it's the gift that keeps on giving in all the right ways, and it can be tailored to fit anyone. Take a few minutes to check YMCA of the Suncoast's holiday gift guide to find the ideal "healthy" gift for everyone—even that hard-to-buy-for uncle.
Food and Fitness: Eating right is one of the best ways to keep and maintain good health all year round because a healthy diet is key to preventing illness and feeling good. Why not gift a healthy (and delicious) cooking class to a friend and then tag along? Not only will you and your BFF learn gastronomic secrets, you'll also share special time together as you improve your health and wellbeing.
Exercise IOUs: It's been proven again and again that if you have a workout buddy, you're not only more likely to exercise, you're more likely to enjoy it. Get creative and package exercise IOUs for friends and relatives. You can head to the gym together, take hikes, or sign up for a 5k walk or run.
Gym Memberships: Instead of family passes to a theme park, consider a family membership at a facility where you can focus on teaching kids that being fit is fun. Look for options that cater to the whole family with kids sports, teen activities, and good workout classes for mom and dad. Many even offer special family packages.
Relaxation Time: Stress is a given these days, but research shows that regular exercise can combat its effect on our lives. Give your friends and family a gift certificate for a yoga, meditation or tai-chi class.  They'll appreciate the opportunity to relax and let the stress melt away.
Weight Loss Help: On the surface, it may seem insensitive to gift someone a weight loss class. But if they've talked about losing weight and have been unsuccessful, an offer of assistance tailored to their needs may be well received and appreciated. Look for programs that encourage healthy eating and exercise, and that also provide emotional support.
The team at YMCA of the Suncoast wishes you a healthy and happy holiday season.